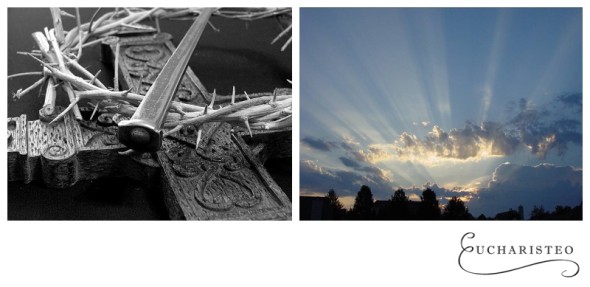 I stood in the kitchen this messy morning. Making breakfast with my daughter. A couple nights ago we had celebrated our messianic passover. It was beautiful and sunk us deep into His word. Learning from the past and leaning into the future.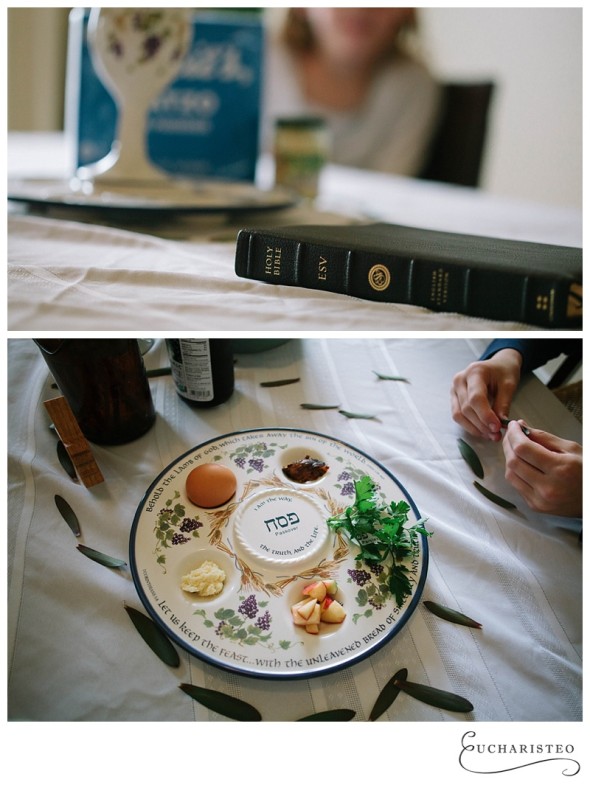 As families around the nation are awaking and children are eagerly coming down the stairs to see what the Easter Bunny has left them, I weep. My heart hurts that they are searching intently for the things of this world and not for the One Who is greater than His creation.
I reach for my phone and allow the hymn to sing to me.
In Christ alone my hope is found;
He is my light, my strength, my song;
This cornerstone, this solid ground,
Firm through the fiercest drought and storm.
What heights of love, what depths of peace,
When fears are stilled, when strivings cease!
My comforter, my all in all—
Here in the love of Christ I stand.
And I remember who I was. And who I am now. And I weep.
He showed His compassionate holy hands to my humble and undeserving life. And said "Yes, if you are willing, I can use you to further my Kingdom."
Ever since that day sixteen years ago when I was birthed forth into a new life, I have never been the same. My heart, though at times I struggle, is sewn to His. My desire is to make Him greater and to make me smaller. My flesh fights but I remember again, who I was and who I am now.
And I weep.
I need to remember to remove myself from my heart throne and allow Christ to sit where He rightly belongs. We all need to remember to not sit on a throne that we are not suited for. There is one King and it is not "self."
There are minute by minute battles for your soul.
Finally, be strong in the Lord and in the strength of his might. Put on the whole armor of God, that you may be able to stand against the schemes of the devil. For we do not wrestle against flesh and blood, but against the rulers, against the authorities, against the cosmic powers over this present darkness, against the spiritual forces of evil in the heavenly places. Therefore take up the whole armor of God, that you may be able to withstand in the evil day, and having done all, to stand firm. Stand therefore, having fastened on the belt of truth, and having put on the breastplate of righteousness, and, as shoes for your feet, having put on the readiness given by the gospel of peace. In all circumstances take up the shield of faith, with which you can extinguish all the flaming darts of the evil one; and take the helmet of salvation, and the sword of the Spirit, which is the word of God, praying at all times in the Spirit, with all prayer and supplication. To that end keep alert with all perseverance, making supplication for all the saints (Ephesians 6:10-18 ESV)
My prayer for you today is that you will be filled with eucharisteo. That your heart will be bursting to praise His name today and always. That you will not be ashamed to lead the lost around you. That you will remember the battle that is raging every moment of the day. Remember that Jesus has the keys to Hell and does not want for you, or anybody, to go there. But, He gives us the freedom of choice. He allows us to choose our rewards and punishments.
Yesterday I took my children to see the new movie, Cinderella. I leave you with these beautiful words. Apply them today.
"Have courage and be kind." -Cinderella
Being kind does not mean turning a blind eye to sin. If you love somebody you will help remove the scales from their eyes. May God give you the courage you need to fight in this battle.
Wait for the LORD; be strong, and let your heart take courage (Psalm 27:14 ESV)

Be kind to one another, tenderhearted, forgiving one another, as God in Christ forgave you. (Ephesians 4:32 ESV)
Happy Resurrection Sunday!
Blessings!